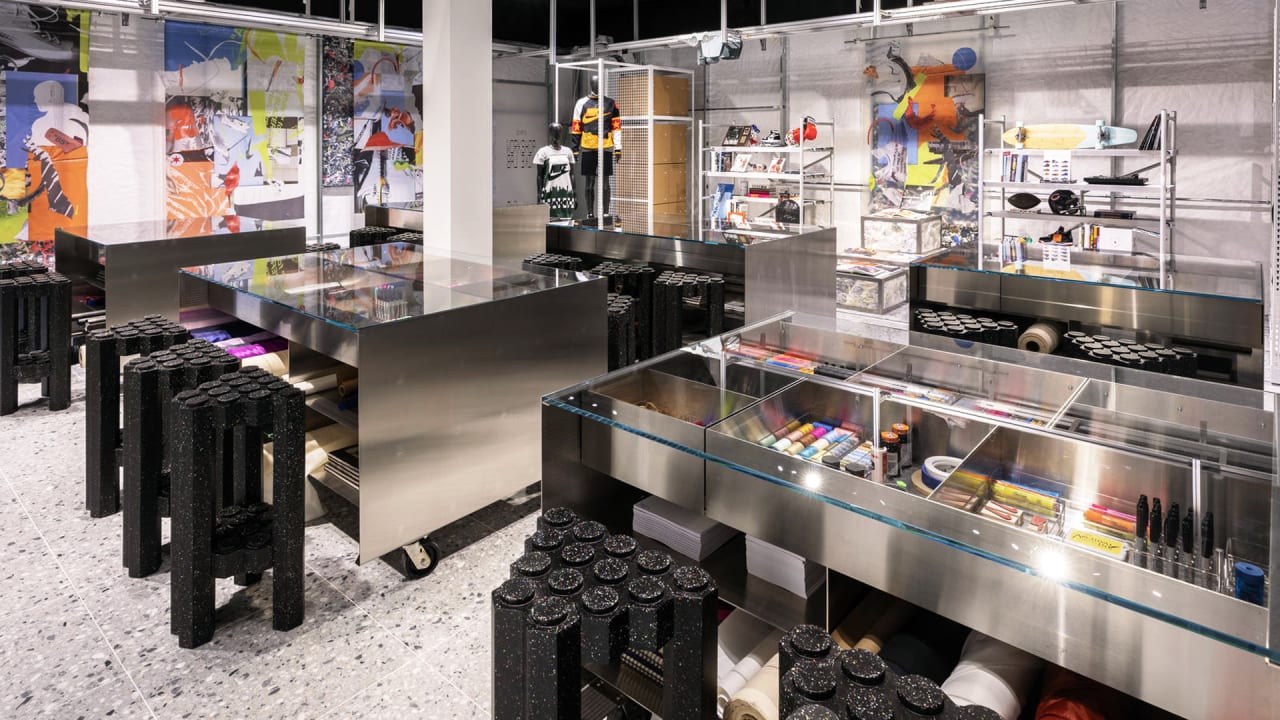 Virgil Abloh's new Nike store is the future of retail
When Virgil Abloh was a boy, he traveled from Rockford to downtown Chicago and visited the shops of Michigan Avenue, where all the biggest brands in the world had stores – a place he calls his "front door". to the world".
That was long before he became creative director for Kanye West, brought street fashion to the catwalks with his Off-White label, created a giant receipt and "Keep off" rug for Ikea, redesigned the bottle of water for Evian and become artistic director. of Louis Vuitton.
Niketown was a highlight for anyone his age at the time – a fact I can attest to being a Chicagoan of the same age – as it was the shoe temple at the height of the Jordanian madness. There, the vendors didn't run out the back to have your shoes tried on. Instead, they called out your waist and the kicks went through a transparent two-stage pneumatic tube to reach you. "That's what made us today," Abloh told me, laughing. "Being able to scam our parents into buying $120 shoes!"
More than two decades later, Abloh speaks to me from the same block of Michigan Avenue as Niketown. Niketown has long since closed. But now he's sitting in another Nike store he helped design. And for a creative who compares himself to a modern-day Marcel Duchamp, famous for using difficult, even ironic aerial quotes on designs like a handbag labeled "sculpture" or "money inside," Abloh admits that this is an almost unusually sincere project. .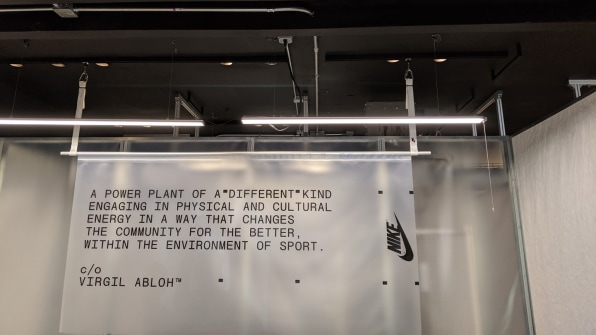 Called the NikeLab Chicago Re-Creation Center, the space feels like it's inside a giant Nike shoebox designed by Abloh himself. It features the self-aware, over-indexed print labeling that Abloh is known for. The Re-Creation Center sign itself has "for promotional use only" printed on top. The rest of the space irony is more subtle, if not non-existent.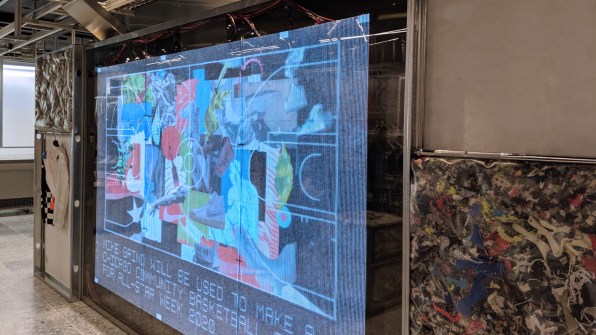 The space is meant to celebrate the idea of ​​recreation through sustainability and experiences – two of the biggest trends in retail today. And for globetrotter Abloh, who runs a house in town, it's like coming home. The design for the Re-Creation store was completed nearly a year ago, but the opening has been delayed to coincide with Abloh's new exhibit at the Museum of Contemporary Art Chicago which takes place just up from the street.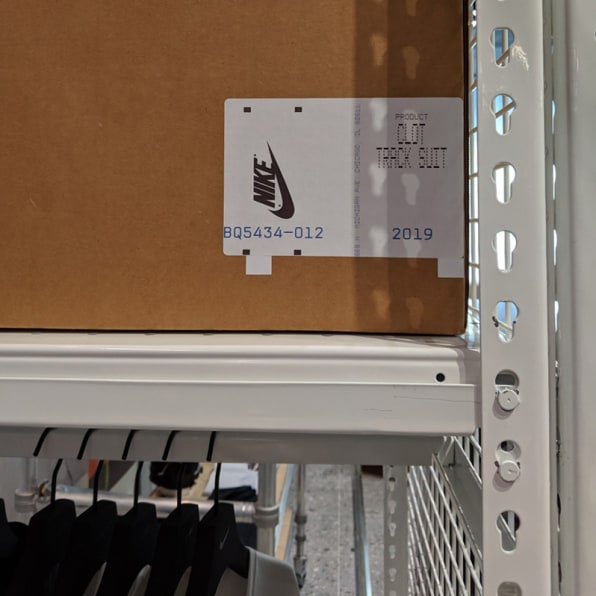 The sustainability games at the Re-Creation store are literally all around you. The walls are lined with card stock. Those that aren't are filled with flat bags of vibrant shoe parts being swept from the factory. The bags that hold the shoe parts and many of the banners around the store are actually made from recycled Nike Air bags. But there's little traditional signage tagging the collections across the store. Instead, plain cardboard inventory boxes sit on top of items. Their label is the sign.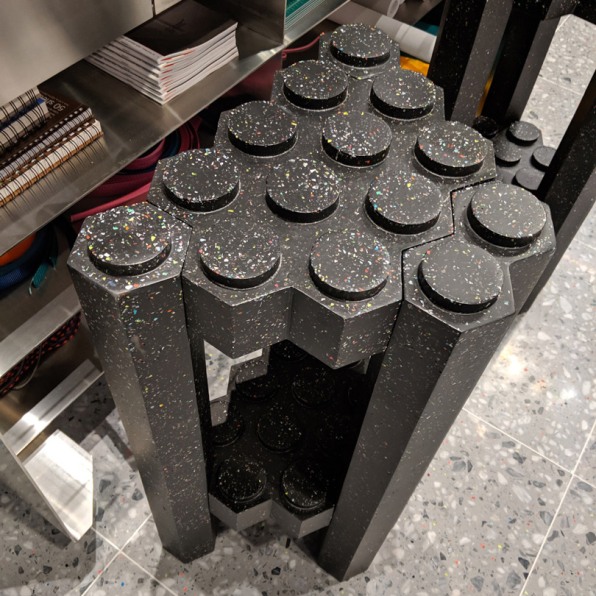 Colorful confetti fills the seats, the floor and even the mannequins. These confetti look like a thousand little erasers in your hand. These are actually floor shoes, or what Nike calls Grind, and customers are encouraged to bring their old shoes. Those in good condition will be donated. Those who aren't will go through an overhead conveyor belt – inspired by the aforementioned pneumatic tube – and be ground in a giant vat for a second life. A screen displays the number of shoes shredded to date. (Since the doors haven't yet opened during the preview I'm attending, the counter only reads "2".)
I can't help but think that Adidas just created a shoe that was designed to be recycled, but I don't know how to get the public to return them once they're finished. Nike built the space to make this keepsake compelling, but of course that won't give you a shoe in return. Mix these two great ideas together and you might end up with a great one.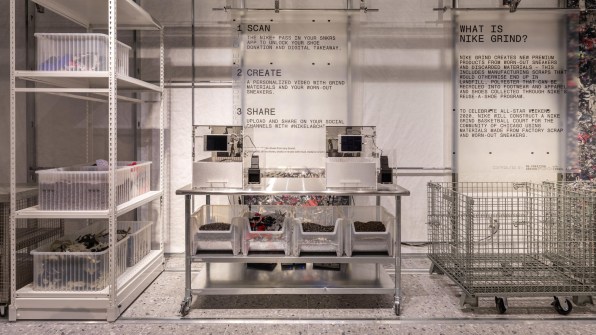 As for the experiential aspects of the store, Abloh wants young people to come in and, with access to free notebooks and markers, design their shoe of the future. Abloh and Nike, like Apple and Starbucks before them, imagine the store as a public space. "The footprint of this place is probably 20% on one of the most expensive shopping streets in the country," says Abloh. "The concept is valuable to me and the brand, but it's not about exchanging dollars."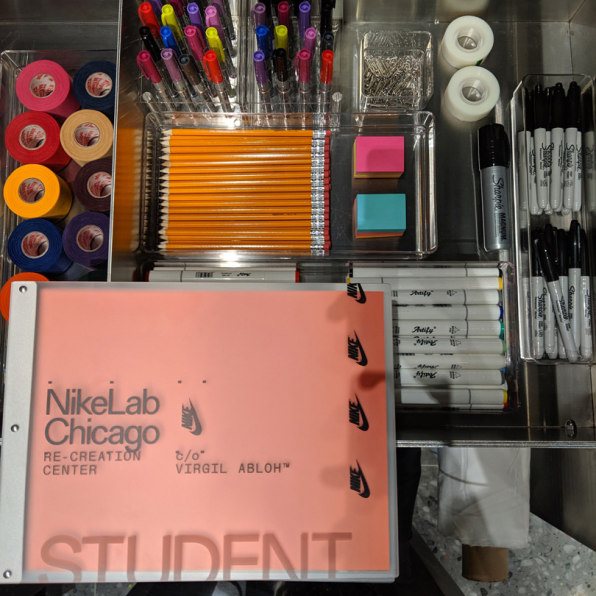 But can a corporate-owned entity ever be truly public? It's certainly not something Abloh is willing to defend to the death. He admits it's a good idea to question the company's motives, while pointing out that he never thought his local Boys and Girls Club was a cool enough place to hang out when he was child. "I think though, for me as an architect, with an urban planner's brain, the reality of online retail is that physical retail would be vacant," he says. "Maybe these companies that are exploring these ideas spend [me] the stick. 'What will you do when all Starbucks is Postmates?'"
In 2019, as Abloh opens his own Nike store on his turf, he certainly holds the baton. And perhaps the Re-Creation store is a first glimpse of that future.